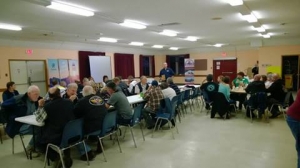 2022 Winfield Bible School
August 20-26
Speakers:
Brother Jonathan Bowen
Brother Dan Leadbetter
Brother Shawn Snobelen
We are following the current provincial guidelines to allow for full capacity. The Bible School rules will change as the government changes the Covid rules around gatherings. Currently the rules state:
"Organized gatherings and events
Indoor or outdoor gatherings and events can happen at full capacity. Dancing is allowed.
Worship services
If all participants are vaccinated as determined by the worship service leader, there are no capacity restrictions on worship services and choirs
Masks are required but can be temporarily removed for ceremonial eating and drinking, and by officiants, readers or for singing a solo where physical distancing is observed."
We are looking forward to wonderful week of spiritual connections and rebuilding fellowship. If you have any questions please email me through w
infield

bibleschool

@hotmail.com 
Bro John Gareau