The Vernon Christadelphian Eccles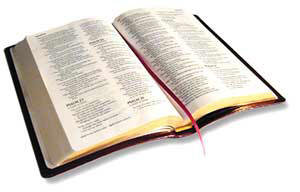 ia is pleased to provide this Bible resource to help your search for God.
The Bible is the Word of God. It is the foundation for our association together and all activities are patterned as much as possible after the apostles and disciples of our Lord Jesus Christ as revealed in the New Testament.
God's creation was to fill the earth with God fearing believers. Unfortunately, mankind fell from grace, but God provided a plan for salvation. This plan foretold of a savior and can only be accomplished through His son Jesus Christ. Jesus died on a cross. Unlike the rest of us, he had never sinned against God. The Gospel of Jesus Christ is that he rose from the dead, and demonstrated that God could raise the dead, and Jesus is only the first of the promised resurrection. He now sits at the right hand of God and the believers await his return to the earth.
Our hope is in the promise of God who through Jesus, who as promised by God when he returns to earth, he will set up the Kingdom of God (Acts 1:10,11). This will be at the time appointed by God (Acts 17:31). We accept the Bible as wholly inspired by God, and is the only record of God's word.
We are a world wide community of lay people who are united by a fundamental acceptance of the Bible as God's word and have hope in His promises.
We welcome you to explore the scriptures with an open mind and an honest heart. Contact us if you are interested in learning more about the Bible. Your comments and questions are welcome.